The second round of "Mobile Reporting for Nepali Journalists" training organized by the Center for Media Research – Nepal, with support from the Interlink Academy, Germany concluded on March 10, 2019.
Twelve participants from seven provinces of Nepal participated in the blended learning training. The blended learning model of training by the Interlink Academy consists of on-site learning and e-learning phases.
Topics covered are mobile video production and photojournalism. Participants are introduced into state-of-the-art techniques and storytelling formats for mobile reporting. The program consists of three stages: two attendance phases in Kathmandu, Nepal (January 5 to 14 and March 6 to 11), and an interjacent seven-week e-learning phase.
During the attendance phases, the participants acquire new skills through in-depth lectures, practical group work, and discussions. In the e-learning phase, they practice and deepen their skills by accomplishing weekly assignments at home in their familiar environments. The e-learning phase requires an average time commitment of five hours a week.
The training was conducted by CMR-Nepal trainers Bikash Karki and Bijay Gajmer, who was closely supervised by the trainers of the Interlink Academy.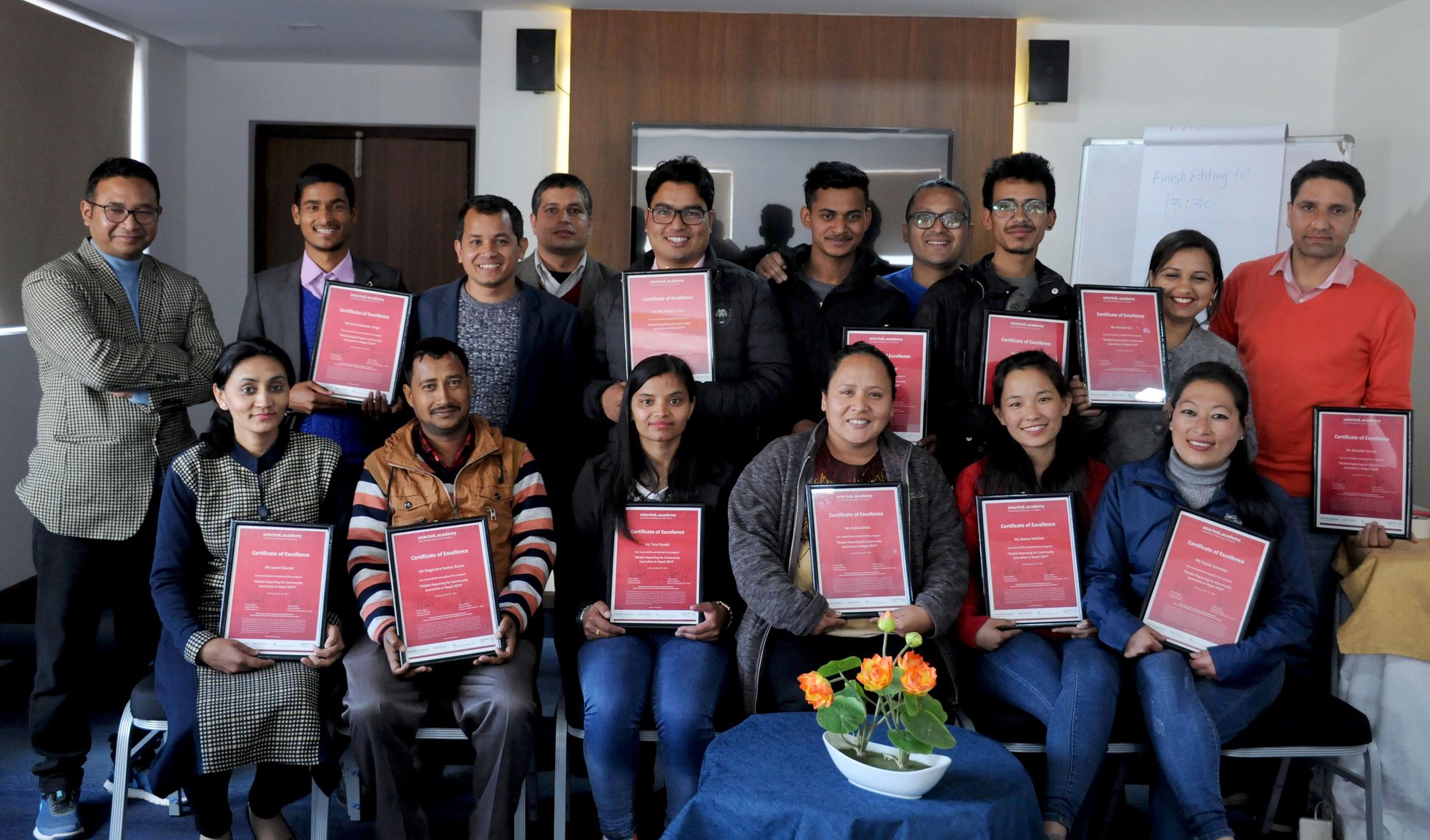 The 12 journalists who received full fellowships to attend the training were: Tara Paudel, Nivesh Kumar, Laxmi Basnet, Ramesh Kumar, Rejina Malla, Nagendra Kumar Karna, Tikaram Khadka, Renuka Giri, Deb Bahadur Singh, Reena Moktan and Sujata Sunuwar.
CMR-Nepal and Interlink Academy conducted a similar course August- November 2018 in English language. The program is sponsored by the German Ministry for Economic Co-operation and Development.